It's that time of the year again. The beautiful stretch of time between the eventful seven rounds of the NFL Draft and before the equally as eventful first five to seven picks of the NBA Draft. And hat means it's time for me to follow suit and develop my board of the top prospects in the WWE.
As a reminder, I'm looking at all of the Superstars on the roster as if I were starting a new promotion. I'm balancing age, in ring acumen, drawing ability, injury history, basically everything that makes a pro wrestler. Note that the WWE's treatment of the Superstar does play a part. I understand they're wrong a lot of the time, but I have to trust their opinion to some degree. If someone is talented and getting buried, it's oftentimes very difficult to recover from that. Not everyone is Austin Aries.
For some of the old hands, your John Cenas or HHHs of the world, I won't have a whole lot to say; I've said it before and I'll say it again over the next few years. For others though, I'm going to gush. It's not going to take long to get there.
But you're going to have to wait at least one spot.

#50 – Bobby Lashley
Last year, when Lashley was the TNA World Heavyweight champion, he had the booking of a world champion and the buzz to go along with it. Just a few months later, when he arrived on WWE programming, he seemed to be dead in the water. The story he's been involved with over the last few weeks, despite the heroic efforts of Sami Zayn, has all but confirmed that. The unstoppable monster he became in TNA has been replaced with a walking cardboard cutout serving as the WWE's love letter to the military. He makes the list solely because of his upside, but he could easily be gone from the company within the next year if this start leads to a trend. He might be more valuable elsewhere, but at age 41 I'm not looking to find out.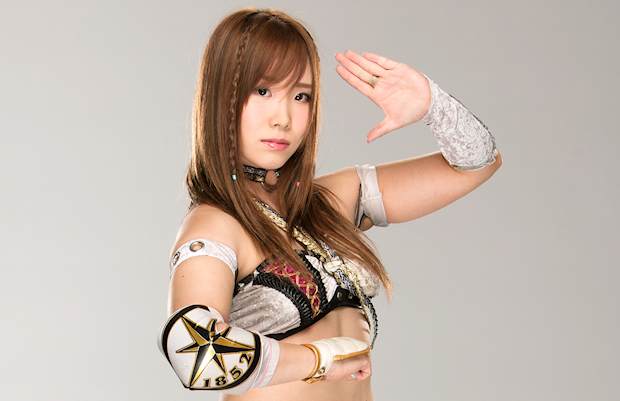 #49 – Kairi Sane
Let's start the gushing. Sane made her WWE debut last year in the Mae Young Classic and quickly made a splash by putting on a clinic in all of her matches en route to winning the entire thing. Since then, she's had a few championship matches and has been embroiled in a few feuds that don't seem to capture the magnitude of her ability. But, that's ultimately fine, there's only so much room on the top of the card and at age 29 she's got a lot of her prime left. Her gimmick (which is literally "pirate") might have some trouble on the main roster, but I think she's quirky enough for it to work. At least it's not hugging.

#48 – Dolph Ziggler
A name that was much higher on last year's list, Ziggler looks like he might have a little bit of momentum in his pairing with Drew McIntyre. There's a little bit of a Shawn Michaels/Diesel vibe going on here, and if the big Irishman is going to get pushed to the moon, Ziggler will probably get a little bit of a push first. This is as good of a chance as he's had since the brand split two years ago. Here's hoping he figures it out.

#47 – Kurt Angle
Though he's a full 12 years older than Ziggler (who is no spring chicken himself), Angle has a ton of merchandising and big event potential and showed he can put on a good match in a high profile situation at this year's Wrestlemania. He's got a few years of flexible roles left before he has to step out of the ring, and for that he's worth keeping around until he has to step away for good.

#46 – The Authors of Pain
If tag teams counting as one person annoys you, I promise you're not going to like some of the other entries on this list. On the other hand, if you're not a fucking narc, you might understand that the sky is the limit for these guys and that they should be included on any list of the WWE's top stars. After all, AoP tore through the NXT tag team division and needed all the booking help in the world to be seemed as a believably beatable team. They are legitimate monsters in a time where it's tough to make people buy into that. So far we haven't seen much of them on the main roster, but I'd argue that's a good thing, these guys are special talents and shouldn't be booked lightly (like we saw with the Revival). At ages 23 and 25, they can afford to take a little time off TV.

#45 – Cedric Alexander
There's a good chance that Alexander could be much higher on this list in the future. There's also a good chance that the WWE will make me regret not including any other members of 205 live on this year's edition. That said, there's sadly probably a better chance that none of them make the list at all. The current state of the division is why I have an athlete as talented as Alexander this low. The WWW doesn't even have him on the card at Money in the Bank. If the entire division manages to gain some popularity this next year, I'll happily eat my words.

#44 – Ember Moon
In Moon's short time on the roster, she's already proven that she can hang with any of the other female talent and definitely belongs in the Women's title picture. It may not be long until she (ready for it?) eclipses (you're right to groan) some of the other female superstars higher up on this list. Like Sane, she's only 29, has experience being at the top of a division, and has bona fide levels of believability after nearly being the person to end the several year long undefeated streak Asuka put together in NXT. She could win the briefcase at Money in the Bank this Sunday and no one would bat an eye. Her being in the 40s really shows you just how stacked the WWE's women's division actually is and just how serious about the women's revolution they appear to be.

#43 – Shayna Baszler
You could flip Baszler and Moon pretty easily, and given the former is a full 8 years old you'd certainly have some justification, I value a few things Baszler has a little more. And she has them in spades. Chief among them is that she's a legitimately frightening, monster heel. That's hard enough to create in sports entertainment at any level, but achieving it in the women's division has always been extra hard. But as she showed on last week's episode of NXT, she can be truly loathsome while absolutely destroying an opponent. That translates to the main roster, hell, it translates anymore. Sign me up.

#42 – Matt Hardy
Somehow, a 43 year old singles Matt Hardy made this list over his partner, the tiresome Eater of Worlds Bray Wyatt (who admittedly just missed making the list). Hardy has reinvented himself time and time again, and his Broken/Woken persona that struck a chord with audiences in TNA seems to have done the same in the WWE. He's already won two different tag titles with two different superstars in the past year and could easily repeat that feat in the years to come. If you need instant credibility in your tag division, want to sell a lot of T-Shirts, and need someone who can perform any kind of segment then Hardy is your man. Age be damned.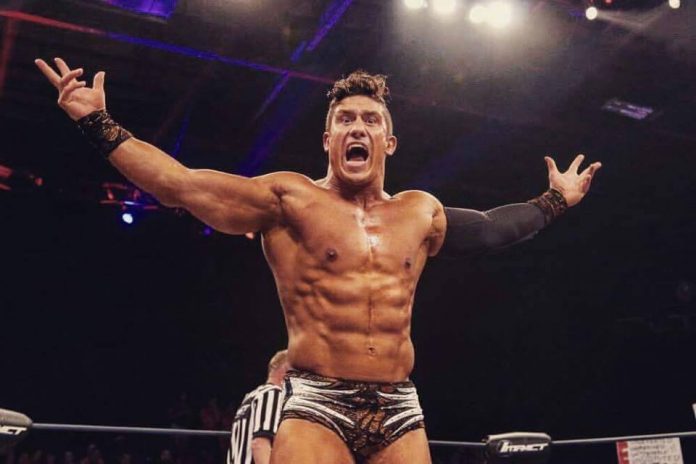 #41 – EC3
EC3's first go around in the WWE might not have been a huge success but his return trip appears to be going much more smoothly than the last. Despite only having been around for a few months, he's already poised to become one of NXT top stars and has the look and personality to succeed in front of a crowd of any size. He can work as a heel or a face and has a cool factor a lot of people on this list simply down have. He's already 35, which is a little alarming, but his run as the champion of TNA shows that he's already got a level of comfort being the top guy on a weekly show with a touring schedule. It's not the same, but it's a start.

#40 – Jinder Mahal
A year ago, Jinder Mahal had just become the WWE Champion by defeating Randy Orton and would defend the title through all of the summer and most of the fall. Since dropping the title, Mahal made a Wrestlemania moment by winning the US Title and is now embroiled with one of the company's top stars in Roman Reigns. Whether you like him or not, he's going to be in the top half of the card for a while. And that's a big part of it: you don't like him. For whatever that reason might be, the end result is the same, he's going to get booed and it's going to be natural. In the same vein as Baszler, Mahal can be a bad guy without being a cool bad guy. That's very hard to do. Plus he's only 31 and had a big chunk of time away from the ring. He's a very valuable hand. I don't think he beats Reigns at Money in the Bank this weekend, but it's in the realm of the possible.
Speaking of Money in the Bank, look for me on Sunday. I'm sitting front row behind the stairs on the hard camera side, so I should get some screen-time. I might even try to get Shinsuke Nakamura to sign a pillow. As far as the winners of the matches, I like the Miz and Sasha Banks to win. She'd look good holding a briefcase and the Miz stealing a title from Daniel Bryan right before Wrestlemania is too good of an idea to pass up. Next week, spots 39 – 30.