#29 – Andrande Cien Almas
The WWE loves to have Superstars that are huge in a particular market or demographic. Roman Reigns and John Cena appeal to younger fans, Shinsuke Nakamura and AJ Styles appeal to former fans of New Japan Pro Wrestling, Seth Rollins to fans of the indies, etc. Almas, formerly La Sombra and the youngest ever champion of one of Mexico's biggest promotions (CMLL), fits that to a tee. The WWE is constantly trying to find the next big Lucha draw, and they might have finally found it after years of ineffectually shoving Alberto Del Rio down our throats. Almas has mega–star power in a very large market and has shown he can carry an entire promotion. Plus at age 28 he still has a ton of tread on the tires. Plus he comes with Zelina Vega, who might eventually make this list in her own right.

#28 – The Bar
An excellent tag team put together of two guys who could win any level of championship gold on their own. Either guy could realistically be in the spot, so together they certainly fit here. It speaks to how deep the company is that these guys can hardly crack the top 25.

#27 – Nia Jax
She's not like most girls. That's code that she, like formerly mentioned Shayna Baszler, can play a monster heel. Remember, that's tough for anyone to pull off. But, as we saw earlier this year at Wrestlemania, she can work effectively as a face as well. She was believable and sympathetic. Hell, I bought her T-Shirt at the show, that's got to mean something. Or maybe that's just my cognitive dissonance trying to reassure myself about the decision…
Either way! Jax has the physicality to do things no other woman on the roster can do, and that alone puts her in the upper echelon of talent. As former WWE seven footer Big Cass eloquated "you can't teach physical attributes" (or something like that, I can't really remember).

#26 – Sami Zayn
It's been a tough few weeks to be a Sami Zayn fan. From his awful program with Lashley (which he carried, by the way) to recent news that he'll be out until 2019 with two torn rotator cuffs, I'm not gonna lie, it's pretty fucking bleak. I'm not one to complain, but I feel like Zayn, only 33 years old with an extensive track record of success at every other level, is being grossly misused on the main roster. If I could  book one angle in the WWE, it would be putting the strap on Zayn and rocketing him to the top of the roster. But, I'm cant, so I'll have to suck down whatever garbage he's forced to make entertaining.

#25 – Samoa Joe
Man, I really shouldn't have picked another underutilized star for who I have a large man-crush. I'm starting to get a serious case of hypernatremia here. So I'll keep it short. Joe is an imposing presence who defies being a heel or a face. He's a legitimately scary combat expert and he can drag a broom to an entertaining match. I'd love to see him as a dominant champion. Hell, at this point, I'd take a reinstated Divas belt. Give the guy something.

#24A – Johnny Gargano / #24B – Tommaso Ciampa
Ahhhhhh, finally. A cure for the case of the salt poisoning that was just about to put me in the hospital. For as much as the WWE gets things wrong, sometimes they get things very right. That's been the case with the former members of DIY, whose shocking break up last year set off a year long feud that is still at a boil despite two five star matches that main evented the previous two NXT Takeover specials. Both of these guys deserve credit for putting together one of the best programs I've seen in my life. Gargano may have the legs to be a Daniel Bryan level face and Ciampa could play the reincarnation of Satan in the WWE (and he'd probably get more heat). I'm thrilled to see how this story ends, and though I don't know what will happen in the ring, I do know it's going to see both of them placed higher up on this list in the future.

#23 – Rusev
Happy fucking Rusev Day people. If you would've told me a year ago that Rusev, paired with Aiden English of all people, would have one of the hottest gimmicks in the company and would be vying for the WWE title I would've thought you were either insane or a crazed Bulgarian militant. But after his performance since this gimmicks inception it's hard to see it any other way. This guy just gets it. Every segment he's in is entertaining and he always puts on a good match. This time next year, he might have had a championship reign under his belt. That's worth celebrating.

#22 – Ricochet
There aren't enough superlatives in the dictionary (trust me, I googled like 100 of them and ultimately decided to use none of them) to describe Ricochet when he's in the squared circle. If you can imagine a feat of agility, there's a good chance the former Lucha Underground and PWG champion would be able to make it a reality. Though he's only been NXT for a few months, his work in the aforementioned promotions (along with NJPW, DragonGate, and Chikara to name a few more) and performances in the two most recent NXT Takevoers speaks for itself. In the age of social media providing immediate highlight reels, and at only age 29, Richochet has the ability to be a major crossover star.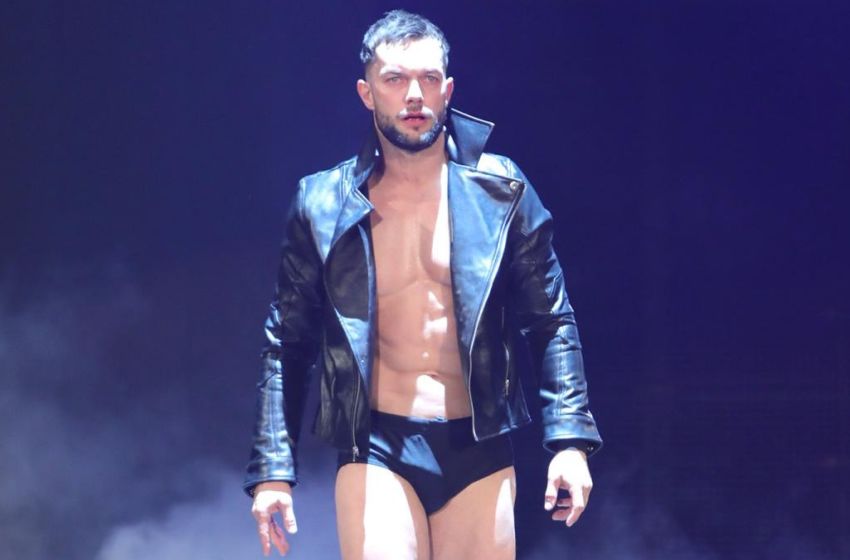 #21 – Finn Balor
It seems like Balor is kind of searching for himself right now. Though there's no doubt that he's incredibly over and can do extraordinary things in the ring, it just seems like there's something missing. Reminding us that you were the first ever Universal Champion isn't a personality. It's no coincidence that, in the meantime, his gimmick as the "demon" has seemed to stall out. I think these two things go hand in hand. His dark side gave him an edginess that he doesn't seem to have now.
All of that aside Balor could easily be at, literally, the top spot on this list next year if they figure out a way to flesh him out beyond smiling guy in a jacket. He's got generational talent. I'm just not sure how it is to tell a story using only that. Hopefully the WWE figures it out.

#20 – Elias
Ladies and gentlemen: Elias. The Drifter, quite possibly the most entertaining character on WWE programming, has found himself to be a pillar of WWE's flagship program on Monday nights. He might not have the multi-time world champion pedigree of a Finn Balor or some of the other talent perched even more highly on the list, but compared to Balor (who is obviously a better in ring worker) it seems like he has everything else going for him. He can make literally any feud entertaining. He is an absolute merchandising machine. He can get the crowd to chant anything better than anyone on the roster not named Cena. And damnit the guy can actually play the guitar.
He might have another connection with the sixteen time champion; there are rumors he's realizing an album later this year. I'm not sure if his can go platinum like Cena's did (which is still absolutely fucking astonishing to me), but the fact that the company trusts him to do it is amazing. We're all walking with Elias.