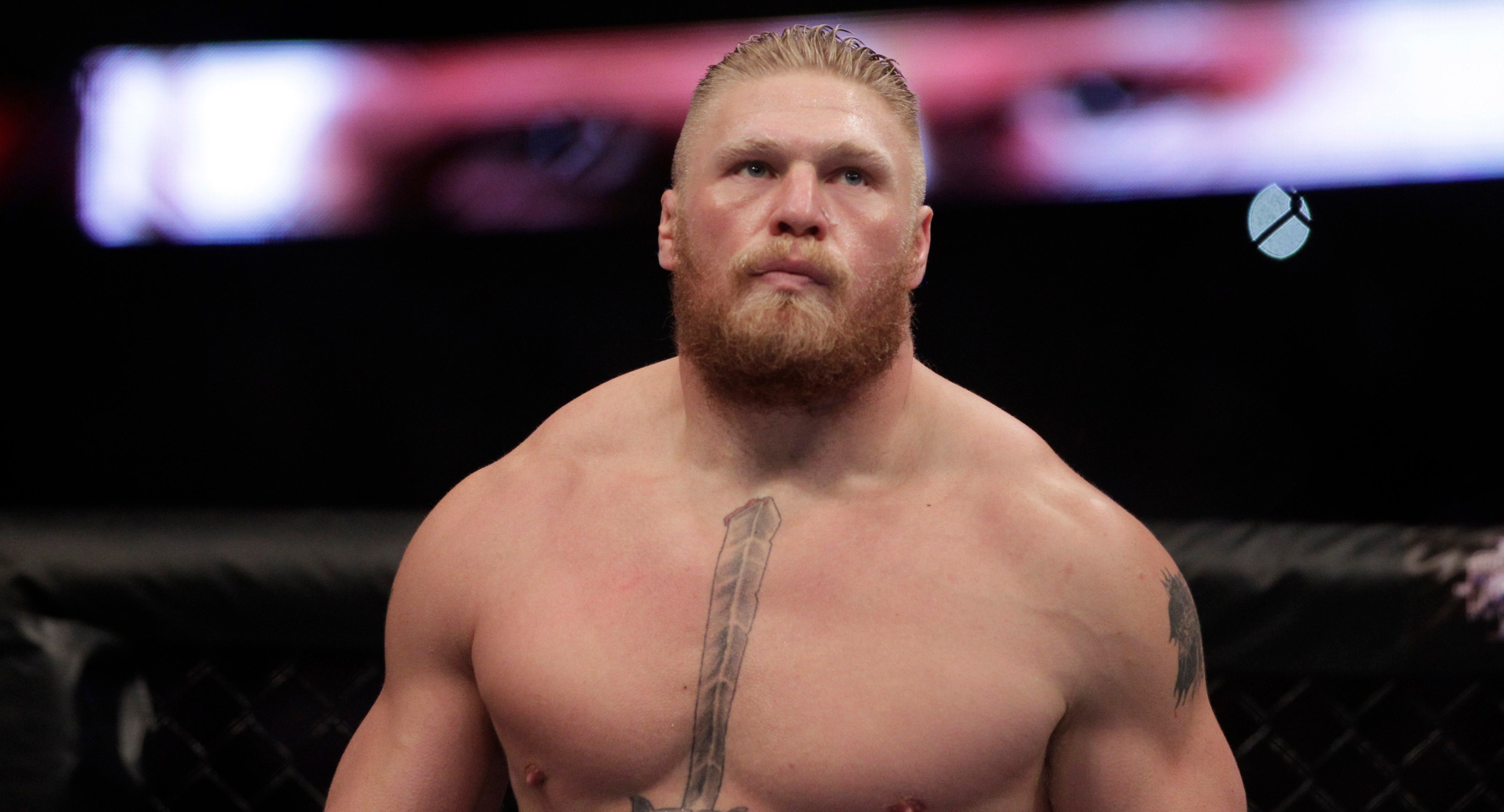 #10 – Brock Lesnar
Just ask the UFC how valuable Lesnar, who is currently the longest reigning Universal champion, is as a top draw. They just offered him a title fight early next year after having one win in the octagon since 2012. Though Lesnar is not a common attraction (much like Cena and HHH), there's no denying his star power attracts at the top of any card.
In a round about way, this leads to one of Lesnar's biggest issues in the ring, How on Earth do you book people to beat him? It's always going to be a very hard question to answer. I guess you could always take the WWE approach and never answer it.
#9 – Roman Reigns
You might love him. It's even more likely that you might hate him. But there's no denying that Reigns has everything one would want to see in a face of the company level superstar. He's been in the Main Event of so many previous Wrestlemanias that I'm not even sure what the number is anymore. His merch moves. He's a family man. Hell, he looks really fucking cool.
And yet, here he sits. I realize I'm just some asshole on the internet, but I don't think I'm alone here. which begs the question: why is at number nine when the WWE is pushing him so hard to be draw number one? What's missing?
That's the million dollar (or maybe more considering the WWE's current stock valuation) question. Is it something he's missing or is it simply the inability of the company for which he is currently working to manage his strengths and weaknesses correctly? I'm betting it's more the latter than the former, but I'm not totally sold quite yet.
#8 – Daniel Bryan
Now that his health issues appear to be in the rear view mirror, the former General Manager of Smackdown Live makes an entrance into his rightful place near the top of this list. Though he is thirty seven with a long card of bumps, he did give his body a break for the better part of two years and seems to be charged and ready for a Shawn Michaels type second half of his career.
This is the part where I give the WWE it's due for handling this situation fantastically since his return – using him in big televised matches while keeping him in low stakes programs to save his "dream matches" for important shows like Summerslam and Wrestlemania is very smart. Others would've been tempted to jam him right into the title picture. That's not needed. Not yet anyways. Not while someone else on this list is doing that work. Let him entertain us with team Hell No. If there's ever a time for that, this is it.
#7 – The Undisputed Era
Consider the system thoroughly fucking shocked. The Undisputed Era, aka the best thing going on any current television program, clock in much higher than any sane person would probably rate them. Though there are four stars in this group (which is admittedly my biggest copout of them all), it seemed criminal to split them up and remove any one of them from the list.
You're looking at perennial tag team champions (Bobby Fish and Kyle O'Reilly), one of the top technical performers in the world (Roddy Strong), and a man who should be a main event player anywhere (Adam Cole [bay bay]). Individually, any of that would be pretty fucking good, but this group working together is magic. Every match they put on is fantastic and every segment they have is a riot. Working as a faction, a concept the WWE is sorely lacking (but that's another whine for another time), gives them the intrigue of being able to add anyone else into the group.
Look, I realize it's starting to get pretty easy to poke holes in this list. I don't care. Here, watch a video of Kyle O'Reilly being an idiot and tell me I'm wrong:
I didn't think so.
#6 – Pete Dunne
And yet, for all the greatness the four members of the Undisputed Era have, I don't think many people in the world cut it when compared to the 24 year old Bruiserweight. Dunne, who emerged on the scene to wrestle in the first match for the WWE UK Championship at the age of 23, rocketed to stardom when he eventually won said title in 2017's match of the year at NXT Takeover Chicago (sorry NJPW marks). Since then, Dunne has been on an absolute tear on NXT programming while defending the championship in smaller, independent promotions.
Like his colleague, the Velveteen Dream, he's doing incredible things at such an early age that it sort of boggles the mind. Unlike the Dream, he's already got a title reign under his belt. He looks to be the backbone of the WWE's upcoming UK based NXT branch and I would be genuinely shocked if he didn't win a WWE world title down the line. When he does, he'll probably top this list.
#5 – Ronda Rousey
That is, unless the star of Ronda Rousey continues to ascend at its already dizzying pace. If that happens, I don't see anyone catching her. I already wrote about the trials and tribulations that she underwent to make it to the WWE, but it all seems worth it right now after her incredible first few months have seen her turn into one of the main attractions in the world of sports entertainment.
Rousey is not only athletic and charismatic, but she's also very believable, which it turns out is a pretty big deal. Everything that she does looks like it genuinely hurts and the same goes for any offense she's selling. She'd kick my ass… but at least I'd look like a million bucks in the process.
In addition to all that, she's a crossover star and a media darling. She's had roles in movies, ads, and TV spots before and it won't be long until it's happening again . She can and will take the WWE's Women's Revolution and put it on the map. Based on the last few months, it won't take her long.
#4 – Braun Strowman
Speaking of believable, I never for a moment thought I'd see someone on TV flipping over a semi truck with their bare hands and think it might actually be happening, but here we are. Strowman has seen his stock soar more than anyone's in the past year and now looks like a legitimate contender to main event Wrestlemania and have a lengthy title reign. His strength is coupled with an otherworldly athleticism, but wildly enough, all of this pales in comparison to his personality. He gets put in a variety of different segments and whether it be the aforementioned truck flip, creating believable sexual tension with a woman who looks like his daughter, or tag teaming with a child who could be his son, the crowd eats all of it up. Hell, the WWE let him main event a show by dragging a port-a-potty around the arena for like ten minutes. And it was a riot. He really gives off a Hulk Hogan vibe for me. And while I understand it's very, very high praise, I think Strowman could make it a reality.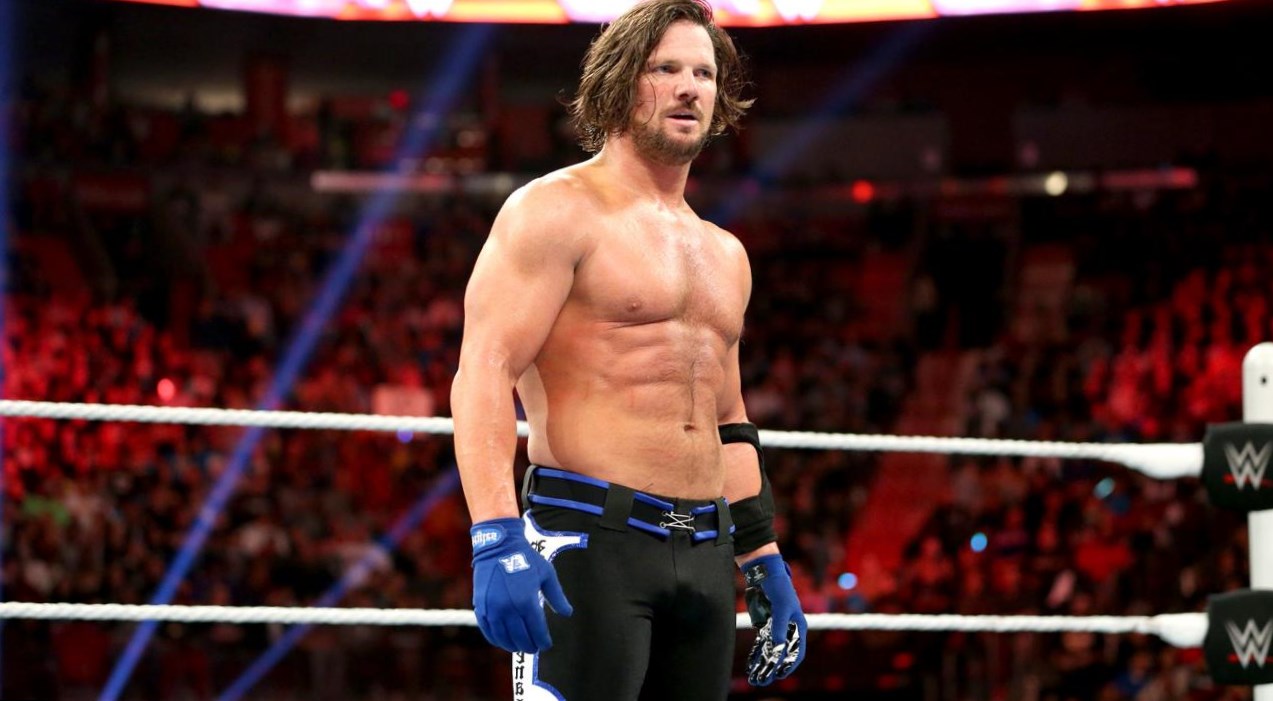 #3 – AJ Styles
I feel like, if everyone reading this (which, admittedly, isn't a huge number) put a list of their own together, this is about as low as the Phenomenal One would be on any of them. Styles is as good in the ring as anyone I've ever seen, and the most impressive part is that he's doing it as a 41 year old two decade veteran. Month after month, show after show, he turns whatever he's appearing on into a must watch. His current title reign is one of the longest in recent history and it doesn't feel like it's dragging at all. Simply put, he's shown that, wherever he goes, the main event forms around him. I'd be happy to let him do that for me.
#2 – The Miz
I've said it before, The Miz is who I want to be when I grow up. His journey to the top is inspiring and he keeps adding more and more accolades to his list of accomplishments. I find it especially heart-warming that we've come full circle and the Miz is back to being a reality TV star with the launch of his new show Miz and Mrs.
The Miz remains one of the safest workers in the company, brings a solid segment to each weeks show, and can turn any crowd on him in an instant. Outside of Cena, I'd argue he's the best in the company at getting a crowd to do what he wants. I actually, genuinely think he could work again as a face if needed too. That last word is the key, because right now there are so many faces that the need for a true, unironic heel has never been higher. That's part of the reason why he shines so brightly. He can do what others can't.
It's only a matter of time until he becomes the greatest intercontinental champ of all time (if he isn't already). It's also only a matter of time until the payoff for his feud with Daniel Bryan pays off as well. I'm calling my shot now, it's going to be the best feud of 2019. Hopefully, it gets the spotlight it deserves (read: Wrestlemania).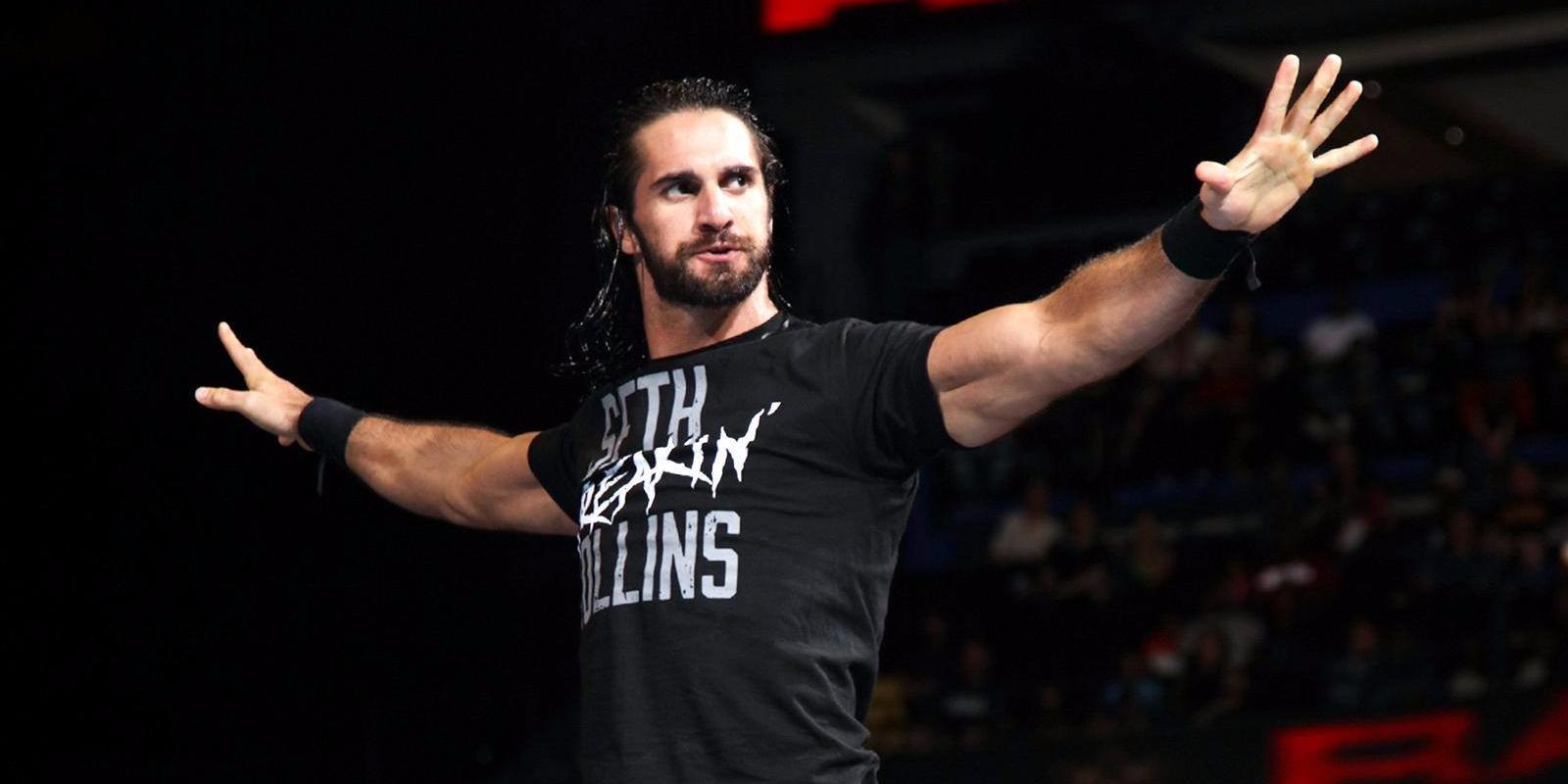 #1 – Seth Freakin' Rollins
That leaves one spot open at the top of the list and one man to fill it: the man, the Kingslayer, the architect – Seth "Monday Night" Rollins. Rollins, who suffered a serious injury just two and a half years ago, seems to be all the way back from his torn ACL and looks very much like the top Superstar we saw during his run as WWE champion. He is main eventing the show nearly every week, and when he's not he's eating up huge chunks of time putting on four star matches with whoever lines up across from him. He has the look. he can play all the parts, and his stock is somehow only going up. He isn't screwing around when he calls himself the Man. He is, and I'm not going to dispute it. I'm looking forward to seeing him burn it down for years to come.